Yup, here's a few more of that Melchizedek Magic, brought to you once more(with feelings!) by Tita Marcia, and her Magical Camera. :)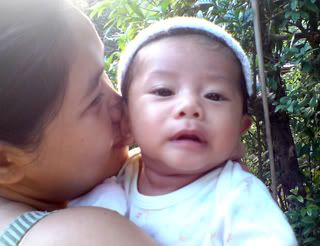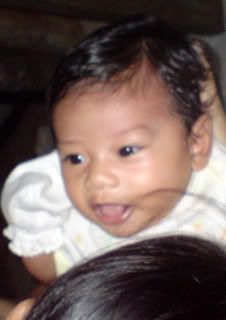 "oh hey look, I'm smiling! Ok, your 0.2 seconds are up. Next!"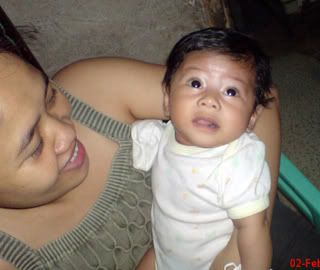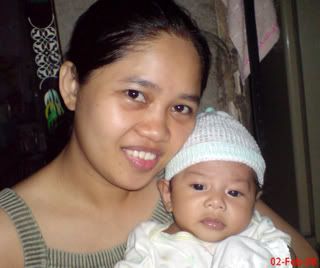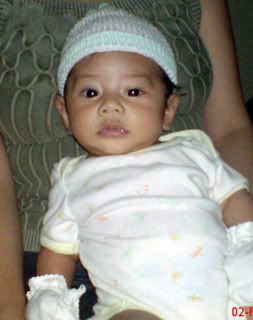 "did she say I can barf during, or after the photoshoot?"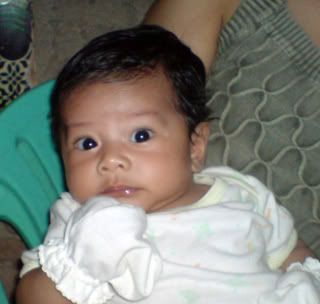 "left nipple, no right nipple, left...hmmm, decisions, decisions..."
and here's something i couldn't resist doing, with imageready, seeing as little Lej rarely smiled, i took it upon myself to make sure he did.
photos courtesy of Tita Marcia Mendez