Today, Lea and I mark our 1 year and 9 months of wedded bliss. We've been companions for almost 12 years. So in celebration of this special moment of our lives, I present to you a capsulized story of how baby Melchizedek came about.

It began with this: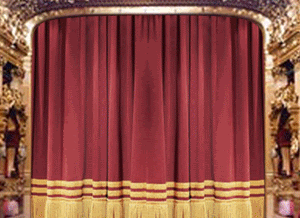 A few months later,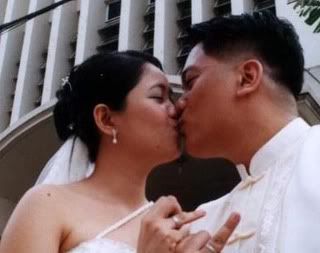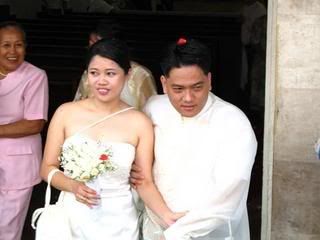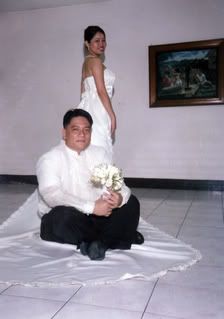 It took awhile before anything more than special happened. It took about half a year or so. We were just enjoying each other's company, going places, taking lucrative projects. It was last February 2007, we undertook this week of fasting and prayer to God, just to cleanse ourselves of our burdens, issues, ask for our needs and simply to honor Him. A few days later, a sign manifested itself.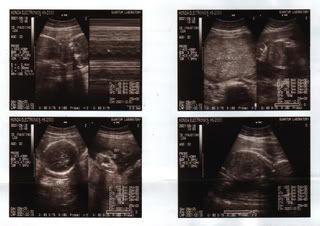 Well this picture happened months later, but it is the only evidence then of that special miracle that manifested itself. Apparently Lea had been praying for a little one during our week of fasting and prayer. I was actually preoccupied with something else and prayed for it instead. I would say God favored my wife and granted her request.

and you know how this goes, 9 difficult months later, difficult as we found that the fetus was having difficulty clinging to the womb. You could say baby Lej fought for his right to be born and finally on November 22, 2007: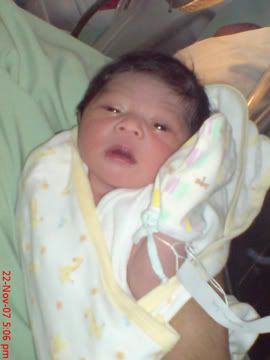 To GOD be all the Glory!